Bred persians.
This page is for my gorgeous bred persians. The current population number is of twelve persians and persian mixies. If you see any pairs you think would make nice litters and would like me to breed them, don't be afraid of e-mailing them to me and hopefully you'll see the result. Here's my e-mail for you to contact me, your suggestions will be welcomed with a smile: lulimj@gmail.com.


Bell
Gender; female
From; Vyvika at Ragtime
Birthday; December 21st, 2009
File size; 493 kb
Edelbert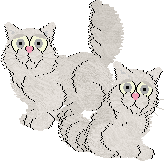 Gender; male
From; Haylie
Birthday; October 25th, 2009
File size; 39 kb
Comments; purebreed & inbred-free.
Enna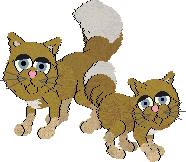 Gender; female
From; Meredith at Washed Pants
Birthday; July 17th, 2011
File size; 632 kb
Faust
Gender; male
From; Tash at Racecar
Birthday; April 28th, 2010
File size; 331 kb
Julio
Gender; male
From; Jesi at SHOTglass
Birthday; June 11th, 2017
File size; 101 kb
Mila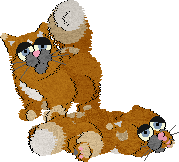 Gender; female
From; Catherine at Aussome
Birthday; October 24th, 2011
File size; 307 kb
Sardine
Gender; male
From; Jesi at SHOTglass
Birthday; November 4th, 2011
File size; 91 kb
Pear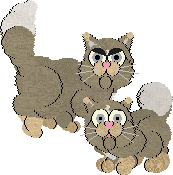 Gender; female
From; Jesi at SHOTglass
Birthday; October 28th, 2011
File size; 79 kb
Perigold
Gender; male
From; Sheebatje
Birthday; August 2nd, 2013
File size; 60 kb
Polen
Gender; male
From; Luli at Chestnut
Birthday; June 11th, 2017
File size; 351 kb